Sunday, October 28, 2007
Samuel James Adams is one of my best friends... but I often wonder why that is so. They say that opposites attract, but it's those with whom we share interests that we befriend, and thus all my friends are nerds or geeks or artists or violin nuts or Photoshoppers... except for Sam. He's not a nerd or a geek at all. He's into all sorts of music I'm not. He's obsessed with Mopars and hot rods and A/V and climbing... yet despite it all, he's one of my best friends. Perhaps it's our similar sense of nonsensical humor that made us so close; he and I have just about as many inside jokes as Jeremy and I do, the kind of jokes that we can't explain (I mean come on, hasikabango? Hachachacha? WTF?) yet we incessantly cite them in the presence of confused others. But for whatever reason, we became close friends, and I am forever grateful.

I met Sam about eight years ago through his identical twin brother Tim. Tim would buy packs of Young Jedi CCG for me from his local card shop, and, well... long story short (I sure many of you have already heard it; it involves a violin and a very brazen mother), we soon learned that we lived right behind each other. Before we knew it, we'd set up a ladder to climb over the backyard wall, and we hung out at each other's houses any chance we got (think Clarissa Explains It All). And one day, Tim brought his brother Sam over to my place... who only initially took interest in me because I had a bootleg copy of Episode I.

But Sam and I eventually became friends as well, and by the end of high school, the three of us were inseparable... until college separated us. Tim went off to UCI and Sam to U of U, and suddenly I felt alone in Santa Clarita. But before long, Sam came back, and that's when we became really close. I'll always remember our 2AM excursions to Jack-in-the-Box with "Low Rider" blasting out the windows, going to 7-11 to buy For-Her-Pleasure condoms and Rugrats fruit snacks, and that extremely freakish growling noise we heard in the bathroom at Edwards. And I'll always remember the day he introduced me to Kailey, his future wife, the one woman who not only tolerates our bizarre humor but actually participates in our jokes (salad!).




So here's to you, Sam. You've always been there for me in more ways than I can count, and I'm proud and honored to have served as a groomsman at your wedding. May you and Kailey live the rest of your 130 years together as happy as you are now. :)

And don't move. I will not touch your penis.

Posted by Bryan @ 6:11 PM -

- - - - - - ,.-'`'-.,.-'`'-.,.-'`'-., - - - - - -
---
- - - - - - ,.-'`'-.,.-'`'-.,.-'`'-., - - - - - -

Saturday, February 10, 2007
Sometime this week, exactly ten years ago, I first saw Star Wars: A New Hope with my mom, my dad, and my sister at the Mann 10 Theaters in Valencia. I'd never even heard of the film before that night. I certainly had no idea I was in for a life-changing event.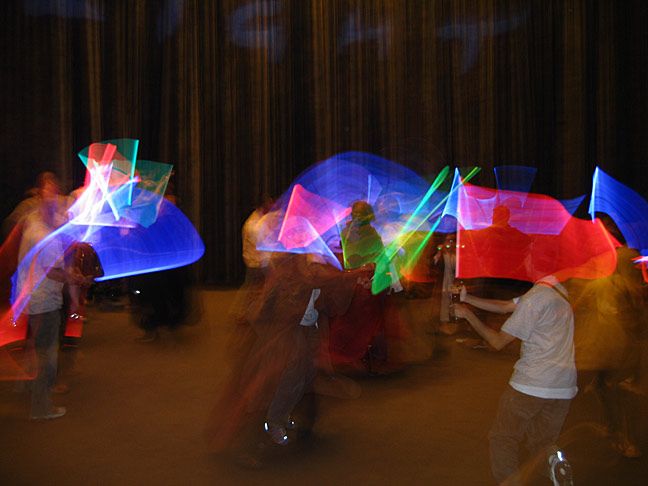 Fast-forward a decade. Still a fan. Star Wars for life. :)

Posted by Bryan @ 5:20 AM -

- - - - - - ,.-'`'-.,.-'`'-.,.-'`'-., - - - - - -
---
- - - - - - ,.-'`'-.,.-'`'-.,.-'`'-., - - - - - -

Wednesday, December 20, 2006
I Spent the Night With Superman


...or really, more like a couple minutes. :)

So, around 8 PM, I headed down to the Cat Club in Hollywood to see Sara Routh perform on stage: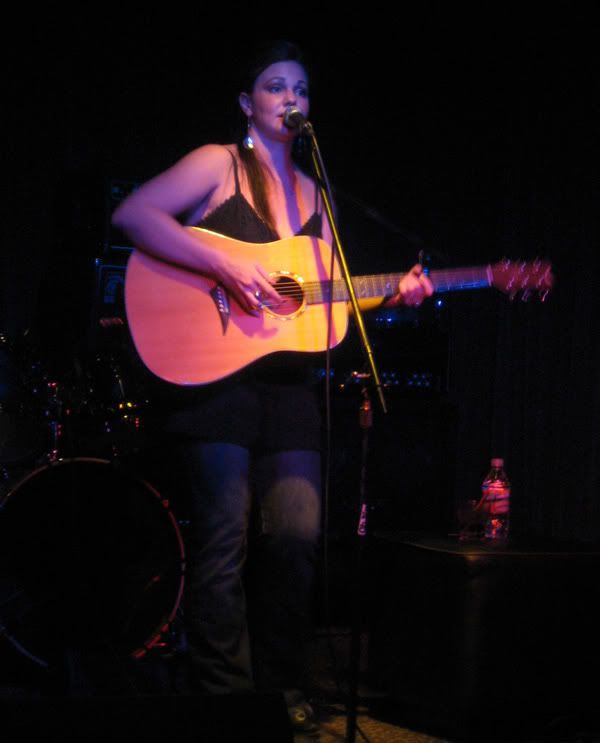 She was spectacular, really lit up the room. And after the show, I got to meet and chat with her (I don't even remember half of what I said; I was kinda nervous). I asked if I could take my photo with her...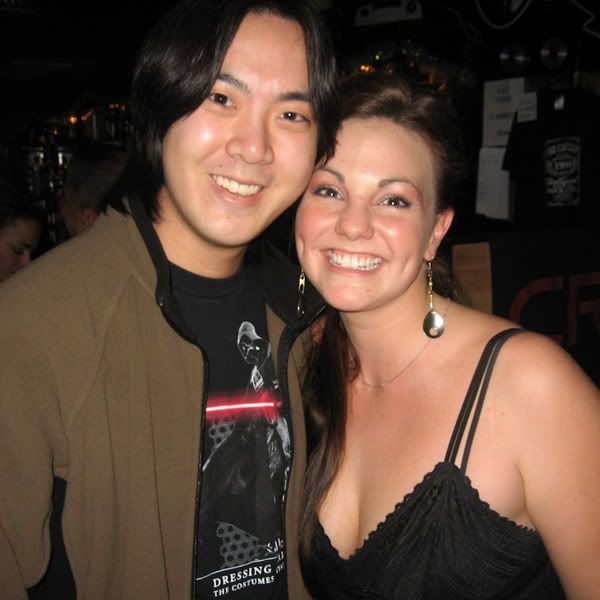 ...and lo and behold, her brother Brandon, Superman himself, showed up to take the photo you see above.

I just about took a nerd shit right then and there.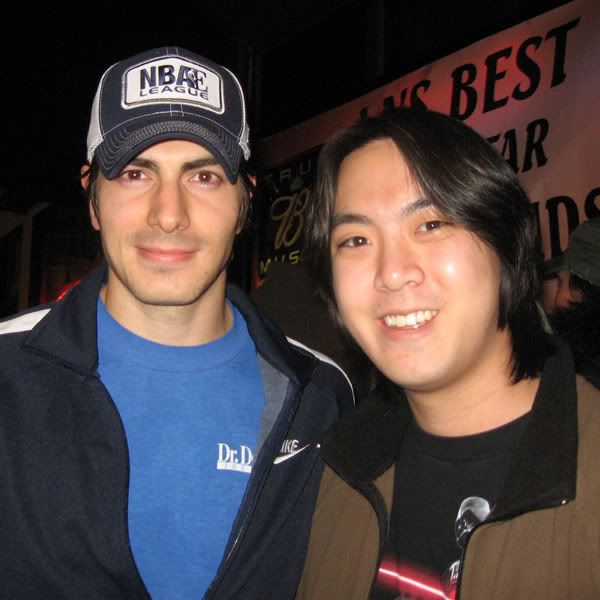 I shook hands with Superman. :D *sigh*

I introduced myself, told him I was a huge fan, and said I was very excited about the sequel. He was a totally cool guy... he was being very kind to me even though he was trying to lay low and I was essentially blowing his cover. So I let him go on his way even though I was stifling the nearly irrepressible desire to ask him a million questions and basically totally geek out (or leap into his arms and tell him to take me flying ;)).

I'm still shell-shocked by it all. I simply don't believe it.

I met the Siblings Routh tonight. I can die happy. :)

Posted by Bryan @ 1:01 AM -

- - - - - - ,.-'`'-.,.-'`'-.,.-'`'-., - - - - - -
---
- - - - - - ,.-'`'-.,.-'`'-.,.-'`'-., - - - - - -

Tuesday, August 15, 2006
Currently watching: Fiddler on the Roof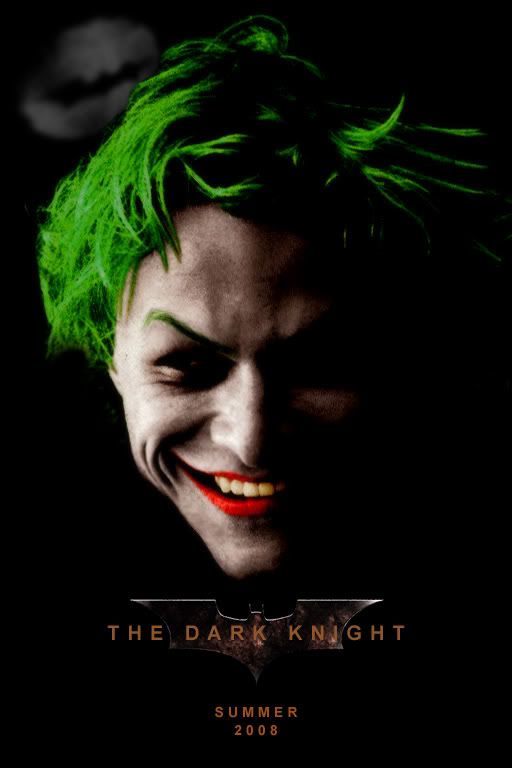 The Dark Knight
by
hitokirivader


Featuring Heath Ledger as the Joker. :D

Posted by Bryan @ 7:21 PM -

- - - - - - ,.-'`'-.,.-'`'-.,.-'`'-., - - - - - -
---
- - - - - - ,.-'`'-.,.-'`'-.,.-'`'-., - - - - - -

Sunday, July 16, 2006
Currently watching: Superman Returns

hitokirivader: it just occurred to me...
hitokirivader: in superman returns, right as lex luthor's kicking superman while he's down
hitokirivader: he tells him, "didn't your father ever teach you to lock the door before you leave?!"
hitokirivader: what will superman do to solve this problem in the sequel?
hitokirivader: that's it
hitokirivader: he'll hire guards for the fortress of solitude
lowbacca1977: oh no
hitokirivader: better yet
hitokirivader: why hire guards when you have...
hitokirivader: POLAR BEARS
lowbacca1977: oh god
hitokirivader: this sequel is gonna rock
hitokirivader: :D
lowbacca1977: i think, for the good of the franchise, i now have to kill you before you have the chance to tell anyone

Posted by Bryan @ 3:38 AM -

- - - - - - ,.-'`'-.,.-'`'-.,.-'`'-., - - - - - -
---
- - - - - - ,.-'`'-.,.-'`'-.,.-'`'-., - - - - - -

Friday, June 16, 2006
Currently listening to: John Ottman - Memories (Superman Returns soundtrack)


Bryan Singer and me :D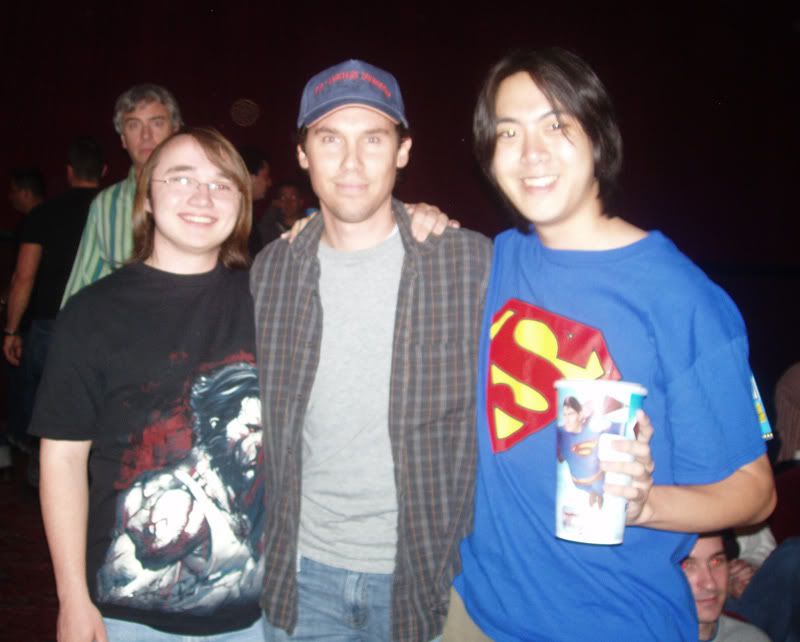 On X3's opening day, I went with a whole bunch of friends to the 10 PM showing at the Grauman's Chinese Theater, eager to see the second domestic trailer for Superman Returns on the big screen digitally projected. Lo and behold Bryan Singer was sitting in the audience. I introduced myself, shook his hand, and pretty much totally nerded out. I told him I was totally excited about SR, and asked him if he would pose for a photo. He was totally kind and very friendly, and Jeremy (on the left wearing the Wolverine shirt, and the biggest X-Men fan I know) and I posed for this photo taken by a friend of mine (who hadn't emailed me the picture until now, hence the delay). Bryan pointed out that the guy sitting right next to him was Dan Harris, co-screenwriter for X2 and SR (hence he's not in the photo), and I shook his hand too. And then I pretty much just chatted with Bryan for about five minutes until the lights dimmed down and the movie started. He was totally cool with me, and it felt like I was just talking to buddy. I told him about how some of us on BlueTights.net were planning to line up for 24 hours for SR at the very same theater. He seemed nervous at first, telling us not to go too far for this movie. He seemed insecure about his own work, which I thought was very human of him. The lights dimmed down, I said bye, and I headed to my seat a few rows up.

Once the new SR trailer started playing, the entire theater erupted in cheers, and as soon as the trailer was over, my friend Jeremy yelled back, "Thank you, Bryan!" to which I added, "Bryan, you rock!" I'm sure he heard it. :)

Anyways, after the movie I looked around to see where Bryan was, and lo and behold he was talking to Brett Ratner in the back of the theater. And in a number of interviews, Singer said he randomly ran into Ratner at the Grauman's Chinese. I saw it happen. :D

Posted by Bryan @ 6:32 PM -

- - - - - - ,.-'`'-.,.-'`'-.,.-'`'-., - - - - - -
---
- - - - - - ,.-'`'-.,.-'`'-.,.-'`'-., - - - - - -

Thursday, May 04, 2006
Currently listening to: The Phantom of the Opera: The Original Cast Recording - Angel of Music

Hell hath frozen over.


Han Shoots First... on DVD


Seriously. I'm speechless. For nearly a decade, Star Wars fans worldwide have campaigned to get the original unaltered Star Wars Trilogy on DVD, but it's always been a hopeless and futile effort, what with stubborn Mr. Lucas at the controls of his empire. I honestly didn't think this would ever happen while Lucas was still alive.

My God. It just sounds weird saying it.

The original original Star Wars Trilogy is coming out on DVD.

...

Somebody pinch me.

Posted by Bryan @ 1:32 AM -

- - - - - - ,.-'`'-.,.-'`'-.,.-'`'-., - - - - - -
---
- - - - - - ,.-'`'-.,.-'`'-.,.-'`'-., - - - - - -